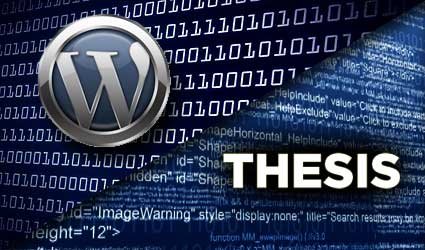 It has been a busy publishing week for me. I have had 3 websites go "live" this week that are based on WordPress and Thesis. Two of these website involved comprehensive design and the other involved functionality customizations. The point of this post is to share some recent work to show that all Thesis sites do not look totally the same. The best part is that I learned many new things about WordPress and Thesis in the process—some of which I will share soon.
Coming up next after this post will be a serious undertaking that I will chronicle on this website—the redesign of berchman.com on WordPress and Thesis. I will post the whole process from start to finish as a complete "under-the-hood" look at how it all gets done. So stay tuned. The posts on the redesign of berchman.com will start next week.
The first of these websites is
WhiteHotCenter (WHC)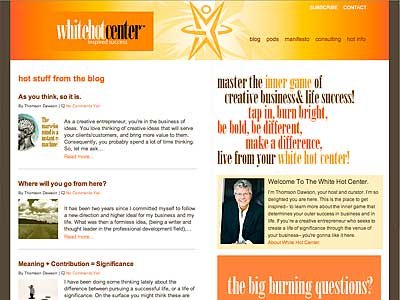 WHC is the brainchild of my friend Thomson Dawson of PULL. Thomson was talking with me about his ideas for WHC and I recommended using WordPress and Thesis as the foundation for his website. I think the website turned out very well and is off to a great start. Be sure to visit and check out his site. Thomson has a great creative mind and great insight to share for those in the creative field.
The second of these websites is
Hall or No Hall
Hall or No Hall was started by my friends Jonathan Brown and Matt Thompson. I've worked on many projects with Jon and Matt. The premise of the website is simple--select an major U.S. athlete and debate whether or not they should be in the respective sports Hall of Fame. This website is a great place to debate the merits of an athletes candidacy and suggest others to jaw over. Be sure to visit.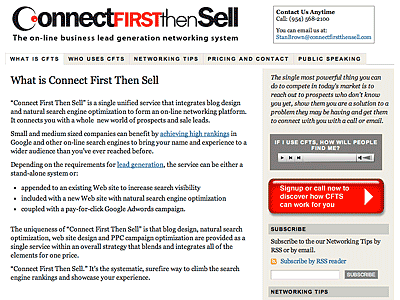 CFTS is a website by Stan Brown that offers networking tips and techniques to help you improve your ability to make connections and then convert those connections into sales leads. Depending on your lead generation needs you may find what Stan and CFTS has to offer of great value. Stan contacted me recently and we completed this project quickly.
Something Extra:
How to install and use WordPress locally using WAMP
Shane, a fellow Thesis user, sent me an email with a video tutorial that some may find useful. It shows you how to install WordPress locally on your Windows based computer. I have included it here for your viewing. Be sure to give Shane a shout if you like it in the comment area under the video.
Be sure to Let me know if you have any questions and stay tuned for my chronicle of a redesign starting next week.