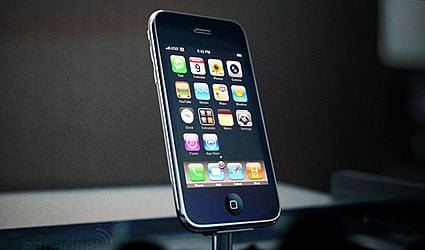 There is no denying that the announcement this week at Apple's World Wide Developers Conference, or WWDC, about the new iPhone 3G lived up to most everyones expectations. It has a great set of new features, including my want of built-in GPS, and now has the architecture open for developers to start creating some great new and interesting applications for the iPhone. The phone is slimmer and also has larger memory capacity. All of this advancement and the most impressive part of the announcement to me was the price point, $199. That is really incredible.
Last year when the first generation iPhone came out I held back because I figured that the second generation would deliver better features and performance at less cost. This has come to pass so my credentials as a swami have just gone up.
The only question left for me is Will It Blend? Yes, will the new iPhone 3G blend? Like its predecessor the iPhone-you can see what happened below-the new iPhone 3G may blend even better. Hopefully Blendtec will give it a go.