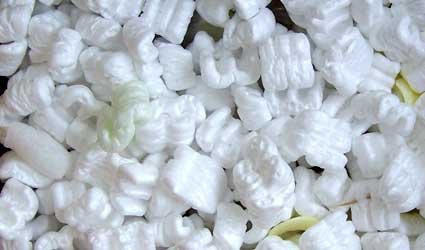 The things I buy typically have too much packaging. I am usually aware of this and when dealing with one or two items purchased at the store it is not too big a deal. There is a moment that the thought goes through my head…
"Man, this is WAY too much packaging for just this one small item."
Sometimes I need sharp scissors or pliers to get something open, and then I return to my life and the goings on.
This past Tuesday on Christmas the above thought kept happening over, and over again. I have 3 small children who are very lucky to have grandparents that like to dote on them by purchasing gifts. Granted the amount of gifts this year were more than needed but what really opened my eyes was the amount of packaging waste each and every gift produced. There was 'tons' of plastic and paper used on every gift–this does not even include the wrapping paper to hide the gifts. The best though is all the wire twists (like the ones you use to close your trash bags) I had to unwravel so that my kids could get at the toys. When I was a kid ( I sound like someones grandfather talking about walking barefoot to school uphill both ways ) we never had this much packaging and tethers to opening gifts. Hell this year I actually had to get out a screwdriver to remove screws from the feet of one toy to release it from its packaging.
We did produce a fair amount of refuse. Good thing is that we can recycle most of the plastic and paper that the gifts came in. It makes me shiver to think how much energy and resources went into creating the packaging alone. It can make ones mind go numb to think about the waste they produce either singularly or as a family and then take that across the United States. That is a lot of packaging waste. The fact that within the United States its people are not considered 'citizens' but rather 'consumers' should make you stop and think about whether you really NEED that new widget, or your WANT that new widget… (OK I will get off the soapbox now).
Overall I wonder, does ones good fortune during the holiday season increase their carbon footprint? If so, how many more credits does one need to buy? Or could it all be a scheme?